The importance of health and wellness in the workplace is indisputable. In a 2021 survey, 79% of employees said their employer's well-being programs helped them become as productive as possible. Additionally, 79% said these programs helped them avoid getting sick.
Wellness/well-being programs often provide noncash benefits, such as smoking cessation, weight loss, stress management and health screening programs. They can also come in the form of wellness stipends.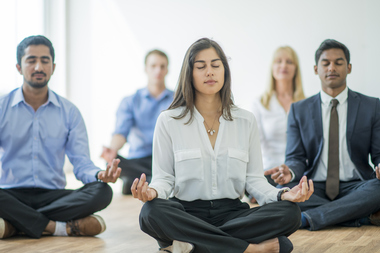 A wellness stipend is an allowance given to employees to help pay for eligible physical and mental wellness expenses.
It should not be confused with a health stipend, which covers medical expenses like health insurance premiums and out-of-pocket health care costs.
Wellness stipends are limited to expenses for items that promote general wellness and well-being.
For example, wellness stipends may be used for:
Counseling to help employees cope with stress.
Weight loss program membership.
Ergonomic furniture to support a comfortable office work environment.
Gym membership or equipment.
Exercise/fitness classes.
Yoga classes.
Mobile apps for mindfulness/meditation.
Nutrition classes.
Diabetes education.
Chiropractic care.
A real-world example
According to a 2022 HR Dive article, Ernst & Young offers a comprehensive wellness stipend program. Employees can use their stipend to pay for:
Home office equipment
Fitness classes.
Workout equipment.
Meal delivery services.
Electric bikes and converter kits.
Blenders.
Juicers.
Air fryers.
Massages.
Tents and camping equipment.
Mattresses.
Airfare.
Hotels and other lodging.
Rental cars.
Per HR Dive, "EY has also expanded the fund to include a form of self-care that its chief well-being officer acknowledges as 'controversial.' Gaming consoles and chairs, headsets and ear buds, controllers, monitors, and webcams are all eligible for reimbursement by EY." The same goes for the actual video games. 
Of course, not every employer can afford to offer such an extensive list of items. Also, some employers might not see certain items as necessary and will prefer to stick to the essentials. 
In the end, the stipend amount depends on what the employer can afford or wants to pay.
According to HR Dive, as of 2022, EY pays a generous 75% of the cost of eligible wellness expenses, up to a maximum stipend amount of $1,000 per year per employee. Other employers can choose to offer a different or smaller amount (e.g., $500 per year per employee) based on their own budgetary constraints. 
Wellness stipends are distributed on a monthly, quarterly, semiannual or annual basis. For example, you can choose to offer your employees a $50-per-month wellness stipend.
A wellness stipend program can increase the quality and retention rates of employee talent. 
But before offering such a program, try to make sure your employees will actually use the stipends. Keep in mind that wellness stipends are taxable to employees, and this may affect the program's participation rates.