Vestwell's Retirement Trends Report, which is based on a survey of over 1,300 employees, 500 advisers and 250 small-business owners in the United States, is insightful. The findings relay the idea that integrating an adviser's services with your benefits package can set your company apart from competitors.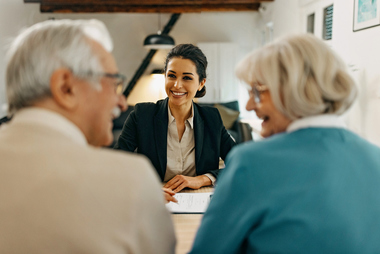 Plus, 47% of respondents said that their top savings goal is preparing for retirement. In addition, 49% of savers noted that inflation and stock market volatility made working with an adviser more important. Offering access to an adviser's services can support the growth of your benefits offerings, especially as your business expands.
Market research consultancy OnePoll put forth a survey that questioned 1,000 employed Americans and 1,000 business owners. According to the study, 30% of 18- to 41-year-olds want pet insurance as a benefit, while almost 40% of 42- to 57-year-olds would like mandatory paid time off.
One in five American households adopted a pet during the pandemic. And the cost of caring for a pet can be significant, averaging between $700 and $1,000 per year. Offering pet insurance as a benefit can help mitigate this. Providing access to financial planning advice can also help improve financial wellness, which will likely be attractive to potential employees.
Small businesses can prioritize benefits that support work-life balance by covering the basics, coordinating health care, retirement plans and life insurance. Doing so shows that you understand your employees' needs beyond their role as employees and can help attract and retain talent.
Retirement plan education is important
Ninety percent of employees surveyed by VestWell said that employers should play a role in educating them about retirement planning. Meanwhile, 30% of employers want advisers to offer personalized investment recommendations and tax planning or assistance as part of financial wellness benefits.
Employers can be a resource for financial wellness
Employers are already the primary provider of income, savings and other financial contributors, which is why potential employees expect employers to offer insight into their financial picture in retirement.
Benefits must be affordable and appreciated
Employers should ensure that their benefits are used and appreciated by their employees. When addressing long-term financial needs, employers should consider recruiting, retaining and retiring, as they help workers tackle financial challenges they may not feel confident or knowledgeable about.
Communication and education are essential for benefits
Technology has made saving for retirement easier through auto-enrollment, auto-escalation, vesting, employer contributions and matching, providing nudges to motivate participation. Communication and education are critical elements in promoting financial wellness.
One potential way to provide financial advice to your employees is through your company's retirement provider. This allows the financial planner to have a clear understanding of the retirement plans available to your employees, including matching contributions and profit-sharing benefits that can help maximize the use of these plans. The planner can also educate employees about the advantages and disadvantages of different investment options.
It's important to keep in mind that you may want to protect your company from legal liability in case the firm-sanctioned financial planner loses money for your employees. To do this, you may want to have workers sign a document acknowledging that you are not responsible for any financial losses resulting from advice given by financial planners.